Listings in Brick, Stone, And Related Material, Montessori Schools and Banquet and Function Halls
Joyous Montessori is owned and managed by a Montessori teacher.
6800 Bountiful Grove Dr
Mckinney, Texas 75070
United States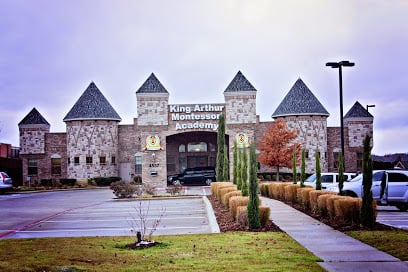 King Arthur Montessori Academy believes in giving children a foundation of education they can take with them throughout their student years and through out their lives. Montessori Early Childhood Education is the first phase in which our students are
4537 N Josey Ln
Carrollton, Texas 75010
United States
in Catering, Banquet and Function Halls, Indian Restaurant
Ruchi Palace offers you a relaxed, contemporary atmosphere for you to enjoy an extraordinary,authentic Indian Cuisine in addition to Chinese dishes. Enjoy excellent food, cozy ambience, outstanding service and comfort in the middle of DFW metropolis.
3128 E Trinity Mills Road
Carrollton, Texas 75006
United States
2222 Stemmons Fwy
Dallas, Texas 75207
United States
in Montessori Schools, Day Care
Morning Star Montessori is a fully licensed, owner operated facility, located in a 7000 sq ft building in Allen, Texas. An accredited member of the National Association for the Education of Young Children (NAEYC).
103 N Fountain Gate dr
Allen, Texas 75002
United States
1105 W Randol Mill Rd
Arlington, Texas 76012
United States
Fresh Flowers imported from India and around the world
2391 E State Hwy 121 Ste 103
Lewisville, Texas 75056
United States