Listings in Montessori Schools, Banquet and Function Halls and Muslim
Education based child care learning center. Located in the heart of castle hills community. We offer developmentally appropriate cirriculum, technology education, health and fittness and characher education.
2510 King Arthur Blvd
Lewisville, Texas 75056
United States
in Muslim
The Dallas Masjid started out as Mosque #48 on Forest Avenue around 1968. Minister Isaiah Kareem served as Imam from approximately 1968-1975.
2604 S Harwood St
Dallas, Texas 75215
United States
in Muslim
I hope and pray this letter reaches you all in the best of health and Islamic spirits. It will be four years this August when the doors of new IAC Masjid was open for regular prayers and other Islamic activities.
1901 Kelly Blvd
Carrollton, Texas 75007
United States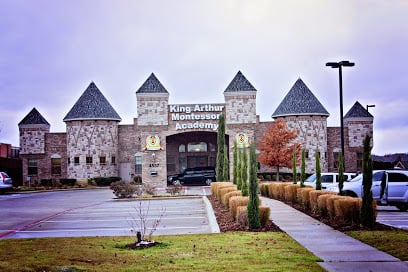 King Arthur Montessori Academy believes in giving children a foundation of education they can take with them throughout their student years and through out their lives. Montessori Early Childhood Education is the first phase in which our students are
4537 N Josey Ln
Carrollton, Texas 75010
United States
in Muslim
747, W Lamar Boulevard
Arlington, Texas 76012
United States
deal location for Wedding Receptions, Quinceaneros, Parties and Seminars or Meetings.
421 E Airport Fwy
Irving, Texas 75062
United States