Listings in Business Law and Montessori Schools
The Ivy Montessori Academy group is a family-owned and operated network with more than 15 years of delivering superior early childhood education through a passion for Montessori and whole-child preparedness.
2750 Ranch Trl
Irving, Texas 75063
United States
Montessori Children's House is a family-owned and privately-operated facility.
1900 Hedgcoxe Rd
Plano, Texas 75025
United States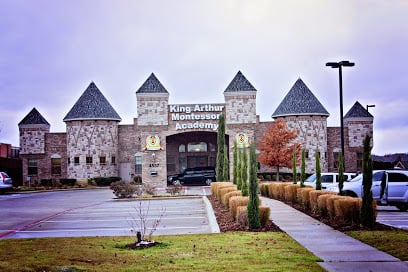 King Arthur Montessori Academy believes in giving children a foundation of education they can take with them throughout their student years and through out their lives. Montessori Early Childhood Education is the first phase in which our students are
4537 N Josey Ln
Carrollton, Texas 75010
United States
White Dove Montessori is unique as it emphasizes education as a process that begins as a child and continues for a lifetime, offered in the secure, loving natural home environment and our goal is to nurture in your child a lifelong joy for learning.
2412 Loftsmoor Lane
Plano, Texas 75025
United States
Sheau Lan Yu is the Assistant Director at Plano Day School. She is responsible for many things including curriculum needs, monitoring lesson plans, answering curriculum questions from the parents, and providing assistance in the office.
3705 Ohio Dr
Plano, Texas 75093
United States
It is equipped with indoor playhouse set with swings and slides, Jumpinb bounce round and lots of toys books, TV, Computers.
7308 Frankford Road
Dallas, Texas 75252
United States