Listings in Montessori Schools, Corporate / Civil Law and Geriatric Medicine
in Montessori Schools, Day Care
Morning Star Montessori is a fully licensed, owner operated facility, located in a 7000 sq ft building in Allen, Texas. An accredited member of the National Association for the Education of Young Children (NAEYC).
103 N Fountain Gate dr
Allen, Texas 75002
United States
in Family Law, Corporate / Civil Law, Wills & Estate Planning
The Law Office of Mili Patel, PLLC is a full service law firm providing legal services in the areas of Immigration, Corporate/Civil/Consumer Law and Litigation, Family Law, Wills and Estate Planning, SBA & Franchise Workouts, Commercial Foreclosure.
2201 Midway Road
Ste. 108Z
Carrollton, Texas 75006
United States
Healthy Beginnings Montessori House upholds the philosophy of Dr. Maria Montessori. Like her, we believe that "the task of the child is the formation of the man, oriented to his environment, adapted to his time, place, and culture.
3411 Los Rios Blvd
Plano, Texas 75074
United States
WPMS is celebrating over 25 years at our current location and provides an intimate neighborhood setting with a caring staff that have multiple years of experience.
3425 Ashington Ln
Plano, Texas 75023
United States
Corporate Law, Real Estate, Title Closing, Escrow Services, Employment Law, Business Litigation, Tax, Sales Tax Audit Representation, IRS Audit Representation
13455 Noel Rd
.Suite 1000
Dallas, Texas 75240
United States
7708 Mapleridge
Plano, Texas 75024
United States
White Dove Montessori is unique as it emphasizes education as a process that begins as a child and continues for a lifetime, offered in the secure, loving natural home environment and our goal is to nurture in your child a lifelong joy for learning.
2412 Loftsmoor Lane
Plano, Texas 75025
United States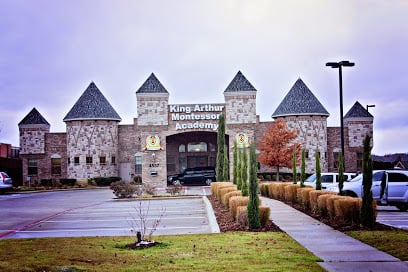 King Arthur Montessori Academy believes in giving children a foundation of education they can take with them throughout their student years and through out their lives. Montessori Early Childhood Education is the first phase in which our students are
4537 N Josey Ln
Carrollton, Texas 75010
United States