Listings in Personal Injury, Montessori Schools, Banquet and Function Halls, Heating And Air Conditioning and Curry Point
Montessori Children's House is a family-owned and privately-operated facility.
1900 Hedgcoxe Rd
Plano, Texas 75025
United States
Montessori is the fastest-growing and most popular form of preschool education in America today. The Montessori approach offers a broad vision of education as an aid to life.
548 E Bethany Drive
Allen, Texas 75025
United States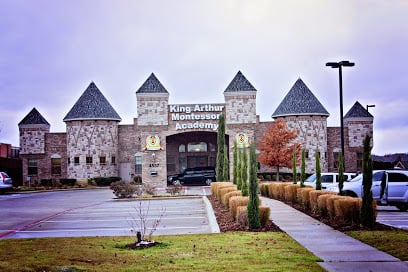 King Arthur Montessori Academy believes in giving children a foundation of education they can take with them throughout their student years and through out their lives. Montessori Early Childhood Education is the first phase in which our students are
4537 N Josey Ln
Carrollton, Texas 75010
United States
Growing up in Plano, Texas, Nick went to high school at Jesuit Dallas and graduated from Plano Senior High School.
1949 N Stemmons Fwy
Feizy Center
Dallas, Texas 75207
United States
4628 Cape Charles drive
Plano, Texas 75024
United States
Imagine a facility that caters to Dallas weddings, family reunions, corporate training and trade shows. Imagine no more, the NTX Event Center can host your event here in Dallas/Fort Worth.
677 W. Campbell Rd.
Dallas, Texas 75080
United States
At Zituna Banquet Hall we are entirely dedicated to creating stylish, innovative, personalized events 'around you'.
970 N Coit Rd
Richardson, Texas 75080
United States