King Arthur Montessori Academy
---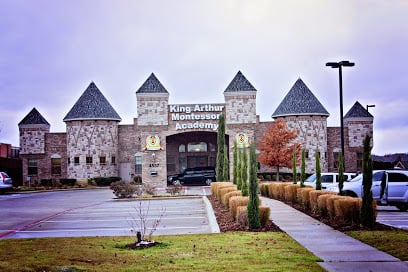 About
King Arthur Montessori Academy believes in giving children a foundation of education they can take with them throughout their student years and through out their lives. Montessori Early Childhood Education is the first phase in which our students are exposed to a school like home setting.

Our program is both welcoming and fun, while stressing the fundamentals, principles, and philosophy of the Montessori Method of Education established by Dr. Maria Montessori.

A daily routine is set up to make children feel secure, confident and with a high regard for others and for themselves. When children feel safe and secure in their surroundings, and have the freedom to choose and explore the work that each center offers them, they are able to excel, and develop very formative patterns of learning, socializing and feeling free to accept new ideas and to learn new concepts.

With all of these factors at work, the students of King Arthur Montessori Academy will receive a well rounded education by a professional, dedicated, trained and certified, Montessori Teacher and Caregivers.
We look forward to meeting you and your child (children).
Contact
4537 N Josey Ln
Carrollton, Texas 75010
United States
Hours
| | |
| --- | --- |
| Sunday | Closed |
| Monday | 6:30 am - 6:30 pm |
| Tuesday | 6:30 am - 6:30 pm |
| Wednesday | 6:30 am - 6:30 pm |
| Thursday | 6:30 am - 6:30 pm |
| Friday | 6:30 am - 6:30 pm |
| Saturday | Closed |