Listings in Montessori Schools
in Montessori Schools, Day Care
Morning Star Montessori is a fully licensed, owner operated facility, located in a 7000 sq ft building in Allen, Texas. An accredited member of the National Association for the Education of Young Children (NAEYC).
103 N Fountain Gate dr
Allen, Texas 75002
United States
Montessori is the fastest-growing and most popular form of preschool education in America today. The Montessori approach offers a broad vision of education as an aid to life.
548 E Bethany Drive
Allen, Texas 75025
United States
Hello, my name is Fredes. Thank you for your interest in my home daycare. I have 12 years of experience taking care of children.
1400 Hillside Drive
Plano, Texas 75074
United States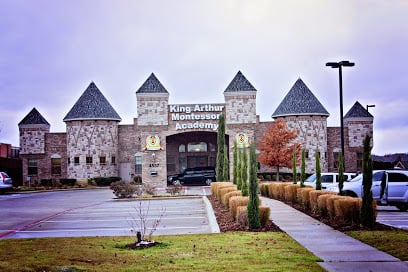 King Arthur Montessori Academy believes in giving children a foundation of education they can take with them throughout their student years and through out their lives. Montessori Early Childhood Education is the first phase in which our students are
4537 N Josey Ln
Carrollton, Texas 75010
United States
Joyous Montessori is owned and managed by a Montessori teacher.
6800 Bountiful Grove Dr
Mckinney, Texas 75070
United States
WPMS is celebrating over 25 years at our current location and provides an intimate neighborhood setting with a caring staff that have multiple years of experience.
3425 Ashington Ln
Plano, Texas 75023
United States
Montessori Children's House is a family-owned and privately-operated facility.
1900 Hedgcoxe Rd
Plano, Texas 75025
United States
7708 Mapleridge
Plano, Texas 75024
United States