Listings in Associations and Montessori Schools
in Associations
2008 Misty Haven
Plano, Texas 75093
United States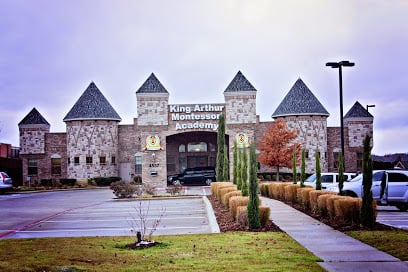 King Arthur Montessori Academy believes in giving children a foundation of education they can take with them throughout their student years and through out their lives. Montessori Early Childhood Education is the first phase in which our students are
4537 N Josey Ln
Carrollton, Texas 75010
United States
It is equipped with indoor playhouse set with swings and slides, Jumpinb bounce round and lots of toys books, TV, Computers.
7308 Frankford Road
Dallas, Texas 75252
United States
in Associations
DFW Gujarati Samaj was founded in 1990. he goal of DFW Gujarati Samaj was to unite all Gujarati people under one roof and to promote and preserve our culture, heritage, language, social and cultural awareness and respect of Gujarat
777 S. Central Expwy
Suite 7C
Richardson, Texas 75080
United States
in Associations
As we move together with rapidly changing times, as an organization of peers, colleagues and families, it is of utmost importance to define our mission and set goals.
1706 N. Britain Rd
Irving, Texas 75061
United States
in Associations
We are a Bengali Association based in Dallas-Forth Worth dedicated towards cultivating, promoting and celebrating Bengali culture, and the cultures of India and Bangladesh.
3601 Chimney Rock Dr
Carrollton, Texas 75007
United States
in Associations
Metroplex Tamil Sangam (MTS) is a not for profit organization formed in 1980 to cherish and relish the rich culture, heritage and art forms of India.
Dallas, Texas
United States
in Associations
1636 Coyote Rdg
Carrollton, Texas 75010
United States
White Dove Montessori is unique as it emphasizes education as a process that begins as a child and continues for a lifetime, offered in the secure, loving natural home environment and our goal is to nurture in your child a lifelong joy for learning.
2412 Loftsmoor Lane
Plano, Texas 75025
United States