Listings in Auto Insurance and Montessori Schools
The Good Shepherd Montessori School has a rich history from the ground up. The school rests on 4 acres in McKinney, Texas, 1.7 acres of which originally belonged to G.A. Foote. Dr. Foote, in a handwritten deed from 1907
Mckinney, Texas
United States
WPMS is celebrating over 25 years at our current location and provides an intimate neighborhood setting with a caring staff that have multiple years of experience.
3425 Ashington Ln
Plano, Texas 75023
United States
Education based child care learning center. Located in the heart of castle hills community. We offer developmentally appropriate cirriculum, technology education, health and fittness and characher education.
2510 King Arthur Blvd
Lewisville, Texas 75056
United States
Alpha Montessori House ........... Nurturing Abilities......One child at a time is licensed under the laws of the Texas Department of Family & Protective Services (DFPS).
4505 Hedgcoxe Rd
Plano, Texas 75024
United States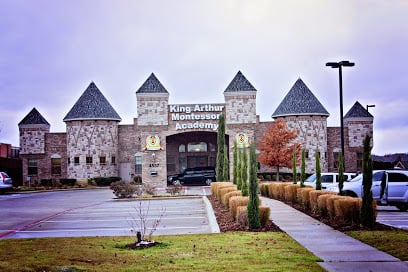 King Arthur Montessori Academy believes in giving children a foundation of education they can take with them throughout their student years and through out their lives. Montessori Early Childhood Education is the first phase in which our students are
4537 N Josey Ln
Carrollton, Texas 75010
United States
The Ivy Montessori Academy group is a family-owned and operated network with more than 15 years of delivering superior early childhood education through a passion for Montessori and whole-child preparedness.
2750 Ranch Trl
Irving, Texas 75063
United States
7708 Mapleridge
Plano, Texas 75024
United States
in Auto Insurance, Home Insurance
Anil Mathew is licensed to sell Allstate insurance products in the state of Texas. From insurance to financial services, learn more about the Allstate products that may be right for you.
4321 N. Beltline Rd
Suite 300
Mesquite, Texas 75150
United States