Listings in Business Law, Montessori Schools and Cab / Shuttle Services
704 sugarvalley rd
Murphy, Texas 75094
United States
Castle Montessori's academic philosophy is based on authentic Montessori principles for students who are toddlers (12 months+) to lower elementary age (3rd Grade).
6151 Virginia Pkwy
Mckinney, Texas 75070
United States
Montessori Children's House is a family-owned and privately-operated facility.
1900 Hedgcoxe Rd
Plano, Texas 75025
United States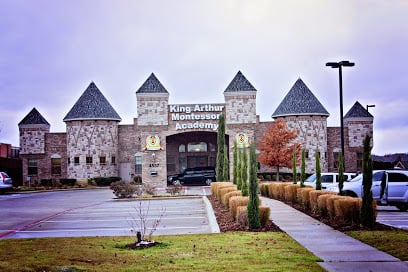 King Arthur Montessori Academy believes in giving children a foundation of education they can take with them throughout their student years and through out their lives. Montessori Early Childhood Education is the first phase in which our students are
4537 N Josey Ln
Carrollton, Texas 75010
United States
DFW Transports LLC is a leading brand with over 20 years of experience under out belt, We strive to provide you with excellent service.
5409 Mormon Trail
Fort Worth, Texas 76137
United States
All Stars Corporate Express Transportation, provides the premier Airport Transportation and Limousine rental service, throughout the Dallas and Fort Worth Metroplex Areas.
2982 Crystal Springs Lane
Richardson, Texas 75082
United States
Taxi Hub Dallas is a premier personal taxi service throughout Irving, Plano, Arlington, Richardson, and the Dallas Fort Worth Metroplex (DFW).
1115 Esters Road
#2101
Dallas, Texas 75061
United States
Healthy Beginnings Montessori House upholds the philosophy of Dr. Maria Montessori. Like her, we believe that "the task of the child is the formation of the man, oriented to his environment, adapted to his time, place, and culture.
3411 Los Rios Blvd
Plano, Texas 75074
United States
in Business Law
Fears | Nachawati Law Firm was founded by Bryan Fears and Majed Nachawati in Dallas, Texas because of their desire to provide a better legal experience for their clients.
4925 Greenville Ave
#715
Dallas, Texas 75206
United States