Listings in Business Law, Coaching / Learning Centres and Montessori Schools
in Coaching / Learning Centres
At Charanya's MATH Tutoring, our commitment towards each and every student, simplistic approach towards every problem and both logical thinking and problem solving techniques set us apart from every other tutoring institute.
1411 Lemay Drive
Suite 101
Carrollton, Texas 75007
United States
Castle Montessori's academic philosophy is based on authentic Montessori principles for students who are toddlers (12 months+) to lower elementary age (3rd Grade).
6151 Virginia Pkwy
Mckinney, Texas 75070
United States
in Coaching / Learning Centres
Write to Shine®, provides evaluation, tutoring, classes and camps to all children starting at 3 years in the Dallas Forth worth area. We are presenting a curriculum by Handwriting Without Tears™.
3705 Hidden Forest Dr
Flower Mound, Texas
United States
Montessori Children's House is a family-owned and privately-operated facility.
1900 Hedgcoxe Rd
Plano, Texas 75025
United States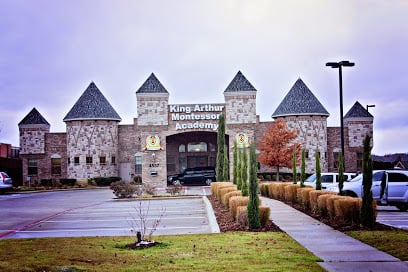 King Arthur Montessori Academy believes in giving children a foundation of education they can take with them throughout their student years and through out their lives. Montessori Early Childhood Education is the first phase in which our students are
4537 N Josey Ln
Carrollton, Texas 75010
United States
in Coaching / Learning Centres, Languages
The Elite Language Institute is open to non-native English speakers of the beginning to advanced levelswho have a serious desire to improve their English language skills for the pursuit of academic career, or cultural goals.
1130 W. Trinity Mills Rd.
Carrollton, Texas 75006
United States
in Coaching / Learning Centres
For K- 12 students we are tutoring math and Physics in Plano and Carrollton. We have a low student : teacher ratio of 3:1 ( max). For High school students we have Algebra 1, Algebra 2, Calculus, Geometry and Statistics classes.
3600 Kimble Dr
Plano, Texas 75025
United States
Healthy Beginnings Montessori House upholds the philosophy of Dr. Maria Montessori. Like her, we believe that "the task of the child is the formation of the man, oriented to his environment, adapted to his time, place, and culture.
3411 Los Rios Blvd
Plano, Texas 75074
United States