Listings in Business Law, Montessori Schools and Dermatology
Healthy Beginnings Montessori House upholds the philosophy of Dr. Maria Montessori. Like her, we believe that "the task of the child is the formation of the man, oriented to his environment, adapted to his time, place, and culture.
3411 Los Rios Blvd
Plano, Texas 75074
United States
Castle Montessori's academic philosophy is based on authentic Montessori principles for students who are toddlers (12 months+) to lower elementary age (3rd Grade).
6151 Virginia Pkwy
Mckinney, Texas 75070
United States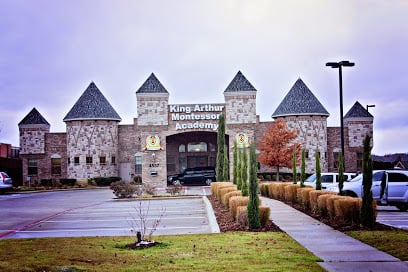 King Arthur Montessori Academy believes in giving children a foundation of education they can take with them throughout their student years and through out their lives. Montessori Early Childhood Education is the first phase in which our students are
4537 N Josey Ln
Carrollton, Texas 75010
United States
The Good Shepherd Montessori School has a rich history from the ground up. The school rests on 4 acres in McKinney, Texas, 1.7 acres of which originally belonged to G.A. Foote. Dr. Foote, in a handwritten deed from 1907
Mckinney, Texas
United States
in Business Law
Welcome to the Law Office of Dilipkumar M. Patel, PLLC, a transactional law practice providing services in the areas of real estate, business transactions, entity formation and entity documents, and wills.
2007 N. Collins Blvd.
Suite 305
Richardson, Texas 75080
United States