Listings in Business Law, Montessori Schools and Gastroenterology
4101 W Spring Creek Pkwy
Suite 400
Plano, Texas 75024
United States
Education based child care learning center. Located in the heart of castle hills community. We offer developmentally appropriate cirriculum, technology education, health and fittness and characher education.
2510 King Arthur Blvd
Lewisville, Texas 75056
United States
in Business Law
Fears | Nachawati Law Firm was founded by Bryan Fears and Majed Nachawati in Dallas, Texas because of their desire to provide a better legal experience for their clients.
4925 Greenville Ave
#715
Dallas, Texas 75206
United States
1105 W Randol Mill Rd
Arlington, Texas 76012
United States
Montessori is the fastest-growing and most popular form of preschool education in America today. The Montessori approach offers a broad vision of education as an aid to life.
548 E Bethany Drive
Allen, Texas 75025
United States
The Ivy Montessori Academy group is a family-owned and operated network with more than 15 years of delivering superior early childhood education through a passion for Montessori and whole-child preparedness.
2750 Ranch Trl
Irving, Texas 75063
United States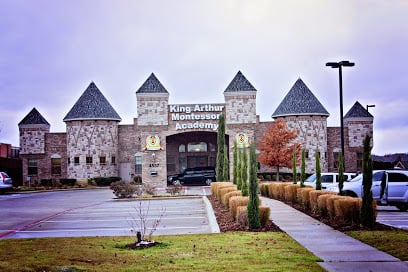 King Arthur Montessori Academy believes in giving children a foundation of education they can take with them throughout their student years and through out their lives. Montessori Early Childhood Education is the first phase in which our students are
4537 N Josey Ln
Carrollton, Texas 75010
United States