Listings in Immigration & Naturalization, Business Law and Montessori Schools
in Immigration & Naturalization, Family Law, Personal Injury, Criminal Defense, Bankruptcy
AKERE & AKERE, PC is an experienced and dynamic full service law firm providing legal services in the areas of Immigration, Criminal, Personal Injury, Civil, Children Law and Family Law matters.
2030 Empire Central Dr
Suite 100
Dallas, Texas 75235
United States
Castle Montessori's academic philosophy is based on authentic Montessori principles for students who are toddlers (12 months+) to lower elementary age (3rd Grade).
6151 Virginia Pkwy
Mckinney, Texas 75070
United States
in Immigration & Naturalization, Family Law
Attorney Jasmit is aggressive, accessible, and affordable. She will work tirelessly on your case to get you the results you deserve.
4131 N. Central Expressway
Ste. 680
Dallas, Texas 75204
United States
Montessori Children's House is a family-owned and privately-operated facility.
1900 Hedgcoxe Rd
Plano, Texas 75025
United States
in Immigration & Naturalization, Law Firms and Attorneys
Law Offices of Seema Mehta is an American and Canadian Immigration law firm committed to providing legal services devoted exclusively to immigration law.
201 W Randol Mill Rd
Arlington, Texas 76011
United States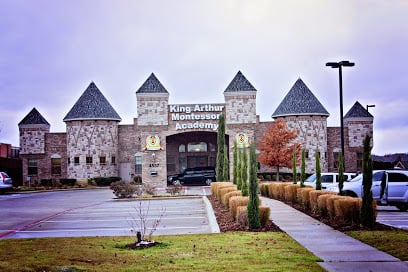 King Arthur Montessori Academy believes in giving children a foundation of education they can take with them throughout their student years and through out their lives. Montessori Early Childhood Education is the first phase in which our students are
4537 N Josey Ln
Carrollton, Texas 75010
United States
in Immigration & Naturalization
Description Immigration law is complex, confusing and constantly changing. Unless you are aware of the potential opportunities and pitfalls in the law, dealing with the United States Citizenship and Immigration Service (USCIS)
9319 LBJ Freeway,
Suite 217
Dallas, Texas 75243
United States
Healthy Beginnings Montessori House upholds the philosophy of Dr. Maria Montessori. Like her, we believe that "the task of the child is the formation of the man, oriented to his environment, adapted to his time, place, and culture.
3411 Los Rios Blvd
Plano, Texas 75074
United States