Listings in Business Law, Montessori Schools and Life Insurance
Castle Montessori's academic philosophy is based on authentic Montessori principles for students who are toddlers (12 months+) to lower elementary age (3rd Grade).
6151 Virginia Pkwy
Mckinney, Texas 75070
United States
Montessori Children's House is a family-owned and privately-operated facility.
1900 Hedgcoxe Rd
Plano, Texas 75025
United States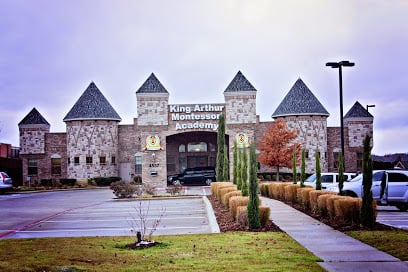 King Arthur Montessori Academy believes in giving children a foundation of education they can take with them throughout their student years and through out their lives. Montessori Early Childhood Education is the first phase in which our students are
4537 N Josey Ln
Carrollton, Texas 75010
United States
We are a lot like the clients we serve. Each of us is working hard to meet life's responsibilities and build our own futures.
12201 Merit Dr
#1000
Dallas, Texas 75251
United States
Allied Insurance Marketing is an Independent Insurance Agency tailored to meet your specific and individual needs.
3772 Satellite Blvd
#203
30096
United States
Do you need a financial help? Are you in any financial crisis or do you need funds to start up your own business? Do you need funds to settle your debt or pay off your bills or start a good business? Do you have a low credit score and you are findi
San Diego, California
United States
in Auto Insurance, Life Insurance, Home Insurance
Mansoor Karimi is licensed to sell Allstate insurance products in the state of Texas. He offers Auto, Home, Condo, Renters, Motorcycle, Boat, Commercial Auto, Commercial Business, Investment Property, Flood & Life Insurances.
3409 N. Central Expy
Suite 104
Plano, Texas 75023
United States
4251 E Renner Rd
#110
Richardson, Texas 75082
United States