Listings in Realtors, Business Law and Montessori Schools
in Realtors
RE/MAX Town & Country is a company built on the promise of exceptional customer service. Whether you are selling your home or searching for that special place to call your own, you deserve to work with someone who has your best interests in mind.
301 S Watters Road
Suite 1100
Allen, Texas 75013
United States
in Realtors
Bennett Building Systems, Inc. was founded in 1988 by Ken Olsen, who has an extensive career in commercial and industrial construction. Involved in design build, project management and cost analysis from inception to completion.
2540 S I H 35 West
Burleson, Texas 76028
United States
Castle Montessori's academic philosophy is based on authentic Montessori principles for students who are toddlers (12 months+) to lower elementary age (3rd Grade).
6151 Virginia Pkwy
Mckinney, Texas 75070
United States
in Realtors
Pragnesh and Bela Shah lived in the United States for last 27 years. They moved to Plano 14 years ago. Pragnesh and Bela are honest, dedicated and committed to achieving their client's success. Whether you are buying or selling home they can help
4783 Preston Road
Suite 100
Frisco, Texas 75034
United States
Montessori Children's House is a family-owned and privately-operated facility.
1900 Hedgcoxe Rd
Plano, Texas 75025
United States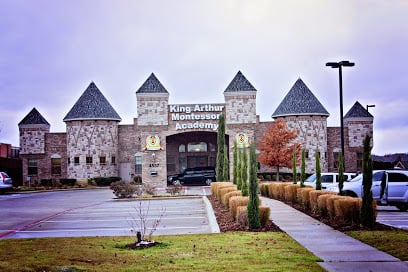 King Arthur Montessori Academy believes in giving children a foundation of education they can take with them throughout their student years and through out their lives. Montessori Early Childhood Education is the first phase in which our students are
4537 N Josey Ln
Carrollton, Texas 75010
United States
in Realtors
We specialize in representing clients in the purchase and sale of Single-Family Residences and Investment Property within the DFW Metro area. We keep current of all transactions in these areas,and we are also very knowledgeable with the local schools
10220 Marchant Ln.
Irving, Texas 75063
United States
in Realtors
Surbhi has been very successful in the real estate services business in the Dallas-Fort worth market in Texas and brings extensive knowledge and experience of the Mortgage and Banking domain.
8501 Orchard Hill Drive
Plano, Texas 75025
United States
Beautiful newly built ready to move in house for sale. Located close to desi market, Irving Mall, Wall mart, public transportation and major highways.
3520 Manesh Drive
Irving, Texas 75062
United States