Listings in Montessori Schools and Cab / Shuttle
6303 Cedar Springs Rd
Dallas, Texas 75235
United States
in Montessori Schools, Day Care
Morning Star Montessori is a fully licensed, owner operated facility, located in a 7000 sq ft building in Allen, Texas. An accredited member of the National Association for the Education of Young Children (NAEYC).
103 N Fountain Gate dr
Allen, Texas 75002
United States
Dallas, Texas
United States
Castle Montessori's academic philosophy is based on authentic Montessori principles for students who are toddlers (12 months+) to lower elementary age (3rd Grade).
6151 Virginia Pkwy
Mckinney, Texas 75070
United States
Taxi service Car service to DFW&LOVE FIELD airport.Last minute call welcome.Best prices in town.Plano, Frisco $59.00
6600 Preston Dr #2310
Plano, Texas 75093
United States
The most reliable and dependable personal taxi service. We offer the lowest fare and discount for repeated customer. We have 20 years of experience. Fully licensed and insured. Call in advance and reserve your trip: 817-501-1431
Dallas, Texas
United States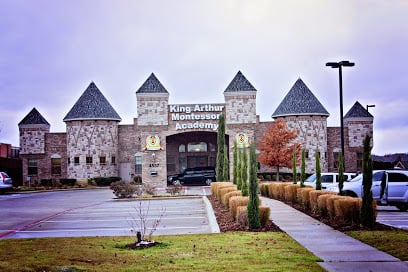 King Arthur Montessori Academy believes in giving children a foundation of education they can take with them throughout their student years and through out their lives. Montessori Early Childhood Education is the first phase in which our students are
4537 N Josey Ln
Carrollton, Texas 75010
United States
The Ivy Montessori Academy group is a family-owned and operated network with more than 15 years of delivering superior early childhood education through a passion for Montessori and whole-child preparedness.
2750 Ranch Trl
Irving, Texas 75063
United States
Sheau Lan Yu is the Assistant Director at Plano Day School. She is responsible for many things including curriculum needs, monitoring lesson plans, answering curriculum questions from the parents, and providing assistance in the office.
3705 Ohio Dr
Plano, Texas 75093
United States