Listings in Allergies & Asthma and Montessori Schools
The Ivy Montessori Academy group is a family-owned and operated network with more than 15 years of delivering superior early childhood education through a passion for Montessori and whole-child preparedness.
2750 Ranch Trl
Irving, Texas 75063
United States
Montessori Children's House is a family-owned and privately-operated facility.
1900 Hedgcoxe Rd
Plano, Texas 75025
United States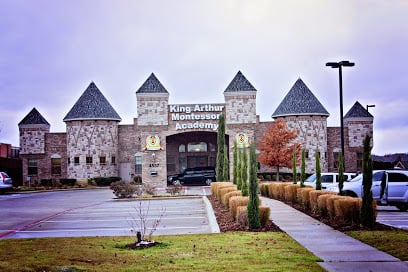 King Arthur Montessori Academy believes in giving children a foundation of education they can take with them throughout their student years and through out their lives. Montessori Early Childhood Education is the first phase in which our students are
4537 N Josey Ln
Carrollton, Texas 75010
United States
Hello, my name is Fredes. Thank you for your interest in my home daycare. I have 12 years of experience taking care of children.
1400 Hillside Drive
Plano, Texas 75074
United States
Castle Montessori's academic philosophy is based on authentic Montessori principles for students who are toddlers (12 months+) to lower elementary age (3rd Grade).
6151 Virginia Pkwy
Mckinney, Texas 75070
United States
Education based child care learning center. Located in the heart of castle hills community. We offer developmentally appropriate cirriculum, technology education, health and fittness and characher education.
2510 King Arthur Blvd
Lewisville, Texas 75056
United States
The Good Shepherd Montessori School has a rich history from the ground up. The school rests on 4 acres in McKinney, Texas, 1.7 acres of which originally belonged to G.A. Foote. Dr. Foote, in a handwritten deed from 1907
Mckinney, Texas
United States
Sheau Lan Yu is the Assistant Director at Plano Day School. She is responsible for many things including curriculum needs, monitoring lesson plans, answering curriculum questions from the parents, and providing assistance in the office.
3705 Ohio Dr
Plano, Texas 75093
United States