Listings in Montessori Schools and Event Planners
We are a family owned and operated business serving clients in the DFW Metroplex, Houston,Oklahoma City and more for 15 years.We have white riding horses available for the Baraat and a hose-drawn carriage available as well for other wedding festivies
Dallas, Texas 75205
United States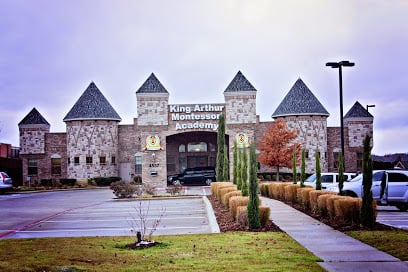 King Arthur Montessori Academy believes in giving children a foundation of education they can take with them throughout their student years and through out their lives. Montessori Early Childhood Education is the first phase in which our students are
4537 N Josey Ln
Carrollton, Texas 75010
United States
It is equipped with indoor playhouse set with swings and slides, Jumpinb bounce round and lots of toys books, TV, Computers.
7308 Frankford Road
Dallas, Texas 75252
United States
Here at "Wedding", we are passionate about perfection. We strive to achive perfection at each of our events. From the smallest detail to the grandest of all statements, you will notice that we leave no stone unturned to make your event a success
317 S Kirby St
#209
Garland, Texas 75042
United States
We are wedding planners based in Dallas servicing Houston and Austin areas as well.
Lovers lane
Arlington, Texas 76017
United States
White Dove Montessori is unique as it emphasizes education as a process that begins as a child and continues for a lifetime, offered in the secure, loving natural home environment and our goal is to nurture in your child a lifelong joy for learning.
2412 Loftsmoor Lane
Plano, Texas 75025
United States
Education based child care learning center. Located in the heart of castle hills community. We offer developmentally appropriate cirriculum, technology education, health and fittness and characher education.
2510 King Arthur Blvd
Lewisville, Texas 75056
United States
in Event Planners, Event Decorators
dZiner Events is a special events décor company specializing in weddings and related events for the South Asian (Bangladesh, India, Nepal, Pakistan, Sri Lanka etc) community. We are located in the Dallas Forth-Worth Metroplex in Texas.
Richardson, Texas 75082
United States
We are the Marriage and Event Planners . Marriages are made in heaven ........ But planned by us.
2004 Cannes Dr
Plano, Texas 75025
United States