Listings in Zoroastrian and Montessori Schools
7708 Mapleridge
Plano, Texas 75024
United States
Montessori Children's House is a family-owned and privately-operated facility.
1900 Hedgcoxe Rd
Plano, Texas 75025
United States
Sheau Lan Yu is the Assistant Director at Plano Day School. She is responsible for many things including curriculum needs, monitoring lesson plans, answering curriculum questions from the parents, and providing assistance in the office.
3705 Ohio Dr
Plano, Texas 75093
United States
in Zoroastrian
The Zoroastrian Association of North Texas (ZANT) is a non-profit organization established in 1989 to nurture, advance, and promote the religious, social and cultural aspects of Zoroastrian faith.
P.O. Box 271117
Flower Mound, Texas 75027
United States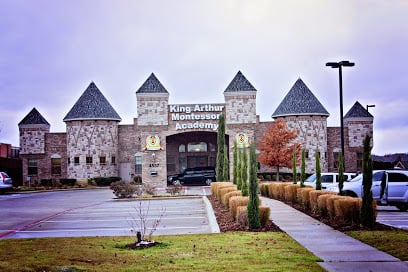 King Arthur Montessori Academy believes in giving children a foundation of education they can take with them throughout their student years and through out their lives. Montessori Early Childhood Education is the first phase in which our students are
4537 N Josey Ln
Carrollton, Texas 75010
United States
The Good Shepherd Montessori School has a rich history from the ground up. The school rests on 4 acres in McKinney, Texas, 1.7 acres of which originally belonged to G.A. Foote. Dr. Foote, in a handwritten deed from 1907
Mckinney, Texas
United States
Alpha Montessori House ........... Nurturing Abilities......One child at a time is licensed under the laws of the Texas Department of Family & Protective Services (DFPS).
4505 Hedgcoxe Rd
Plano, Texas 75024
United States
Joyous Montessori is owned and managed by a Montessori teacher.
6800 Bountiful Grove Dr
Mckinney, Texas 75070
United States