Listings in Montessori Schools, Homeopathy and Physical Therapist
7708 Mapleridge
Plano, Texas 75024
United States
in Homeopathy
We believe that the homeopathic medicine is the system of healing suited to all, from infant to old age, rich and poor, the people in the developed and the underdeveloped countries, and people in any place or climate.
3228 Chippenham Dr
Plano, Texas 75093
United States
in Homeopathy
Over 15 Yrs of experience, Shobha Vasa RSHom(NA),BHMS -DFW Homeopath -registered homeopath with North American Society of Homeopaths Bachelor degree in Homeopathy (Homeopathy Doctor) now settled in Plano Tx ,serving Dallas & surrounding areas
9309 Big Foot Dr
Plano, Texas 75025
United States
Hello, my name is Fredes. Thank you for your interest in my home daycare. I have 12 years of experience taking care of children.
1400 Hillside Drive
Plano, Texas 75074
United States
The Good Shepherd Montessori School has a rich history from the ground up. The school rests on 4 acres in McKinney, Texas, 1.7 acres of which originally belonged to G.A. Foote. Dr. Foote, in a handwritten deed from 1907
Mckinney, Texas
United States
WPMS is celebrating over 25 years at our current location and provides an intimate neighborhood setting with a caring staff that have multiple years of experience.
3425 Ashington Ln
Plano, Texas 75023
United States
Castle Montessori's academic philosophy is based on authentic Montessori principles for students who are toddlers (12 months+) to lower elementary age (3rd Grade).
6151 Virginia Pkwy
Mckinney, Texas 75070
United States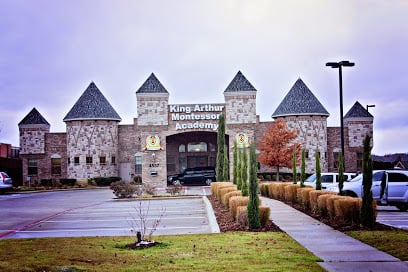 King Arthur Montessori Academy believes in giving children a foundation of education they can take with them throughout their student years and through out their lives. Montessori Early Childhood Education is the first phase in which our students are
4537 N Josey Ln
Carrollton, Texas 75010
United States