Listings in Montessori Schools, Podiatrists and Physical Therapist
White Dove Montessori is unique as it emphasizes education as a process that begins as a child and continues for a lifetime, offered in the secure, loving natural home environment and our goal is to nurture in your child a lifelong joy for learning.
2412 Loftsmoor Lane
Plano, Texas 75025
United States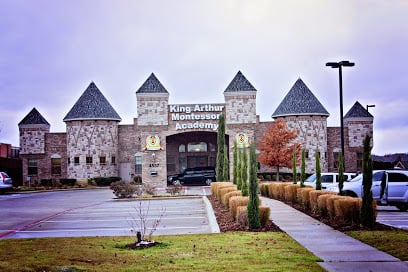 King Arthur Montessori Academy believes in giving children a foundation of education they can take with them throughout their student years and through out their lives. Montessori Early Childhood Education is the first phase in which our students are
4537 N Josey Ln
Carrollton, Texas 75010
United States
7708 Mapleridge
Plano, Texas 75024
United States
1105 W Randol Mill Rd
Arlington, Texas 76012
United States
Castle Montessori's academic philosophy is based on authentic Montessori principles for students who are toddlers (12 months+) to lower elementary age (3rd Grade).
6151 Virginia Pkwy
Mckinney, Texas 75070
United States
in Physical Therapist, Pain Management
CPR&R is a medical practice established to provide relief for those who suffer from acute, sub-acute and chronic pain.
3900 Pebble Creek Ct
#102
Plano, Texas 75023
United States