Listings in Personality Development, Acupuncturist, Magician, Shopping, Montessori Schools and SAP BOBJ Training
DK Foot and Casual, DK, was established in 1992 by two men brought together by fate. In that time, DKFC has opened up 11 stores and DK is growing faster than ever before to provide the latest fashion in the DFW area.
3427 Trinity Mills Road
Suite #900
Garland, Texas 75287
United States
Richardson, Texas 75082
United States
Pakistan & India Shalwar Kameez Suites and Accessories Call/Text for Appointment 972-693-6029
7612 Vineyard Drive
Plano, Texas 75025
United States
Education based child care learning center. Located in the heart of castle hills community. We offer developmentally appropriate cirriculum, technology education, health and fittness and characher education.
2510 King Arthur Blvd
Lewisville, Texas 75056
United States
Rajvi Boutique invites you to shop from an exclusive line of contemporary and ethnic designer outfits.
1131 Hidden Ridge
Apt. 3112
Irving, Texas 75038
United States
in Furniture
Freed's Furniture was founded by David Freed in 1938. An immigrant from Russia and a cabinet builder by trade, Dave leased a building on Elm Street (known as "Deep Ellum") in downtown Dallas.
4355 Lyndon B Johnson Freeway
Dallas, Texas 75224
United States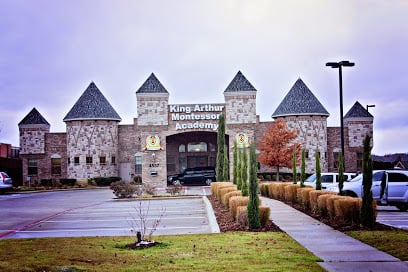 King Arthur Montessori Academy believes in giving children a foundation of education they can take with them throughout their student years and through out their lives. Montessori Early Childhood Education is the first phase in which our students are
4537 N Josey Ln
Carrollton, Texas 75010
United States
Bangles, Brcelts,Belts, Ear rings, scarves
7004 Goldenrod Drive
Plano, Texas 75025
United States
1205 W Trinity Mills Rd
Suite 208
Carrollton, Texas 75006
United States