Listings in Montessori Schools, Software and Security
WPMS is celebrating over 25 years at our current location and provides an intimate neighborhood setting with a caring staff that have multiple years of experience.
3425 Ashington Ln
Plano, Texas 75023
United States
in Software
30 + years of Teaching Experience Expertise Coaching From Grades 1-12
1411 Lemay Drive
#101
Dallas, Texas 75007
United States
in Montessori Schools, Day Care
Morning Star Montessori is a fully licensed, owner operated facility, located in a 7000 sq ft building in Allen, Texas. An accredited member of the National Association for the Education of Young Children (NAEYC).
103 N Fountain Gate dr
Allen, Texas 75002
United States
Alpha Montessori House ........... Nurturing Abilities......One child at a time is licensed under the laws of the Texas Department of Family & Protective Services (DFPS).
4505 Hedgcoxe Rd
Plano, Texas 75024
United States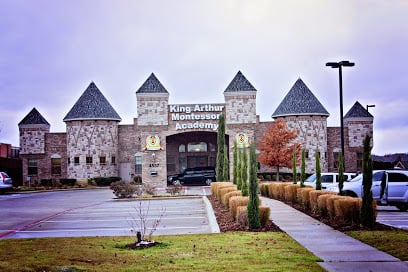 King Arthur Montessori Academy believes in giving children a foundation of education they can take with them throughout their student years and through out their lives. Montessori Early Childhood Education is the first phase in which our students are
4537 N Josey Ln
Carrollton, Texas 75010
United States
in Security
IHP PRO System was established in 2002 from a garage. It is a minority owned small business. IHP is a nationwide Security System Designer and Installer for the leading manufacturers in the CCTV.
12200 FORD ROAD
# 440
Dallas, Texas 75234
United States
in Software
BN Infotec International Corporation is an Information Technology consulting, firm based in Dallas Texas.
1303 W.Walnut Hill Lane,
Suite # 350
Irving, Texas 75038
United States