Listings in PSAT / SAT / ACT, Montessori Schools, Handyman and Shipping / Courier
White Dove Montessori is unique as it emphasizes education as a process that begins as a child and continues for a lifetime, offered in the secure, loving natural home environment and our goal is to nurture in your child a lifelong joy for learning.
2412 Loftsmoor Lane
Plano, Texas 75025
United States
Healthy Beginnings Montessori House upholds the philosophy of Dr. Maria Montessori. Like her, we believe that "the task of the child is the formation of the man, oriented to his environment, adapted to his time, place, and culture.
3411 Los Rios Blvd
Plano, Texas 75074
United States
4628 Cape Charles drive
Plano, Texas 75024
United States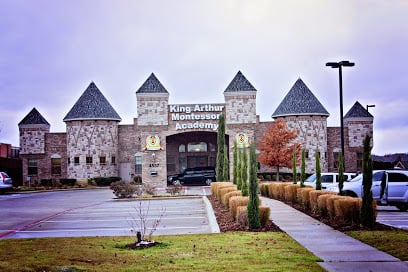 King Arthur Montessori Academy believes in giving children a foundation of education they can take with them throughout their student years and through out their lives. Montessori Early Childhood Education is the first phase in which our students are
4537 N Josey Ln
Carrollton, Texas 75010
United States
Joyous Montessori is owned and managed by a Montessori teacher.
6800 Bountiful Grove Dr
Mckinney, Texas 75070
United States
Alpha Montessori House ........... Nurturing Abilities......One child at a time is licensed under the laws of the Texas Department of Family & Protective Services (DFPS).
4505 Hedgcoxe Rd
Plano, Texas 75024
United States
in Handyman
At R&S Commercial Services, L.P. we understand the things that matter to a Multi-Family builder. On time bids done properly, budgets, quality value engineering, full coverage of the scope of work and completing the job at the price quoted!
10462 Plano Rd
Dallas, Texas 75238-1312
United States