Listings in Orthodontist, Montessori Schools, Movers, Physical Therapist, Software and Flowers
Education based child care learning center. Located in the heart of castle hills community. We offer developmentally appropriate cirriculum, technology education, health and fittness and characher education.
2510 King Arthur Blvd
Lewisville, Texas 75056
United States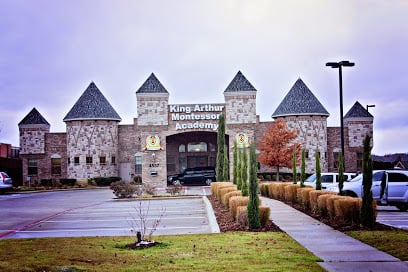 King Arthur Montessori Academy believes in giving children a foundation of education they can take with them throughout their student years and through out their lives. Montessori Early Childhood Education is the first phase in which our students are
4537 N Josey Ln
Carrollton, Texas 75010
United States
in Software
We are now offering training on Datawarehousing Tools & COGNOS & Informatica.
14285 Midway Road,
Suite 100
Addison, Texas 75001
United States
in Movers
From one piece to a complete household, our experienced movers are qualified to move all your possessions.
5114 Columbia Drive
#5120-F
Dallas, Texas 75214
United States
in Software
Our Mission is to continuously deliver software using Agile methodologies and continuous Test Automation.
1335 Meadow Creek Dr
Irving, Texas 75038
United States
White Dove Montessori is unique as it emphasizes education as a process that begins as a child and continues for a lifetime, offered in the secure, loving natural home environment and our goal is to nurture in your child a lifelong joy for learning.
2412 Loftsmoor Lane
Plano, Texas 75025
United States
It is equipped with indoor playhouse set with swings and slides, Jumpinb bounce round and lots of toys books, TV, Computers.
7308 Frankford Road
Dallas, Texas 75252
United States
Montessori is the fastest-growing and most popular form of preschool education in America today. The Montessori approach offers a broad vision of education as an aid to life.
548 E Bethany Drive
Allen, Texas 75025
United States